International Liberty
I suggested earlier this year that Denmark's ratio of private sector workers compared with government dependents produced the world's most depressing Powerpoint slide.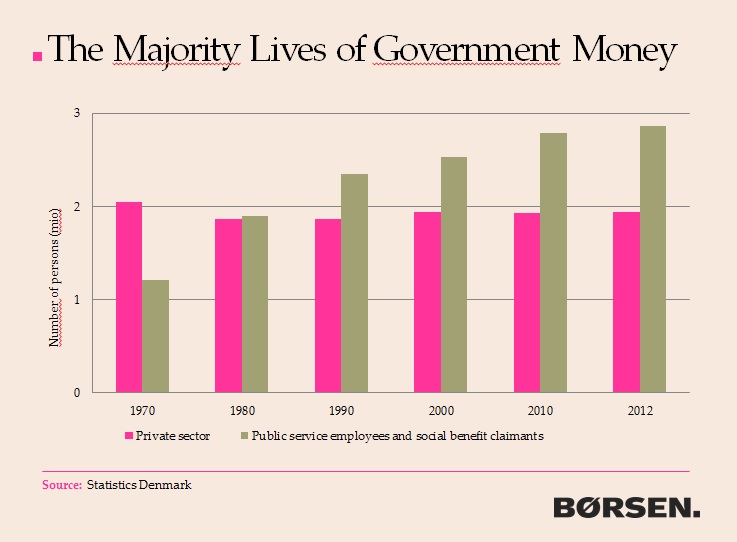 It's hard to be optimistic, after all, if a nation has an ever-growing number of people riding in the wagon (or the "party boat") and a stagnant population of productive people.
But I don't want to be overly pessimistic. Denmark may have a big welfare state and a punitive tax system (I've joked that birthers should accuse Obama of being born there rather than Kenya), but it is very pro-market in other policy areas.
Indeed, it beats the United States in 3 out of the 5 major categories in the Fraser Institute's Economic Freedom of the World Index.
And while the United States has a higher overall score – ranked #12 compared to #19, Denmark had more overall economic freedom than the United…
View original post 419 more words