Dear Kitty. Some blog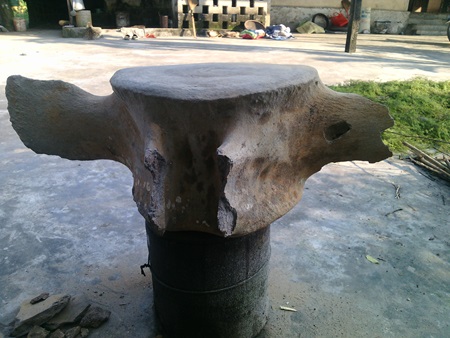 From Vietnamnet:
06/04/2015

Local resident discovers whale fossil in Ha Tinh

A large piece of a whale's fossilised vertebra has just been found in the central province of Ha Tinh.

The fossil, measuring 37cm by 35cm by 80cm and weighing 19kg, was discovered accidentally at Thach Khe metal mine, 1km from Thach Hai Beach, by a local person named Duong Dinh Canh.

Director of Ha Tinh Museum Nguyen Tri Son and Australian archaeologist Philip Palmer examined the fossil and determined it was part of a whale's vertebral column. But they cannot determine the exact age of the fossil till some more research is done.

The experts will soon transport the fossil to the provincial museum for further study and exhibition.
Related articles
View original post 34 more words